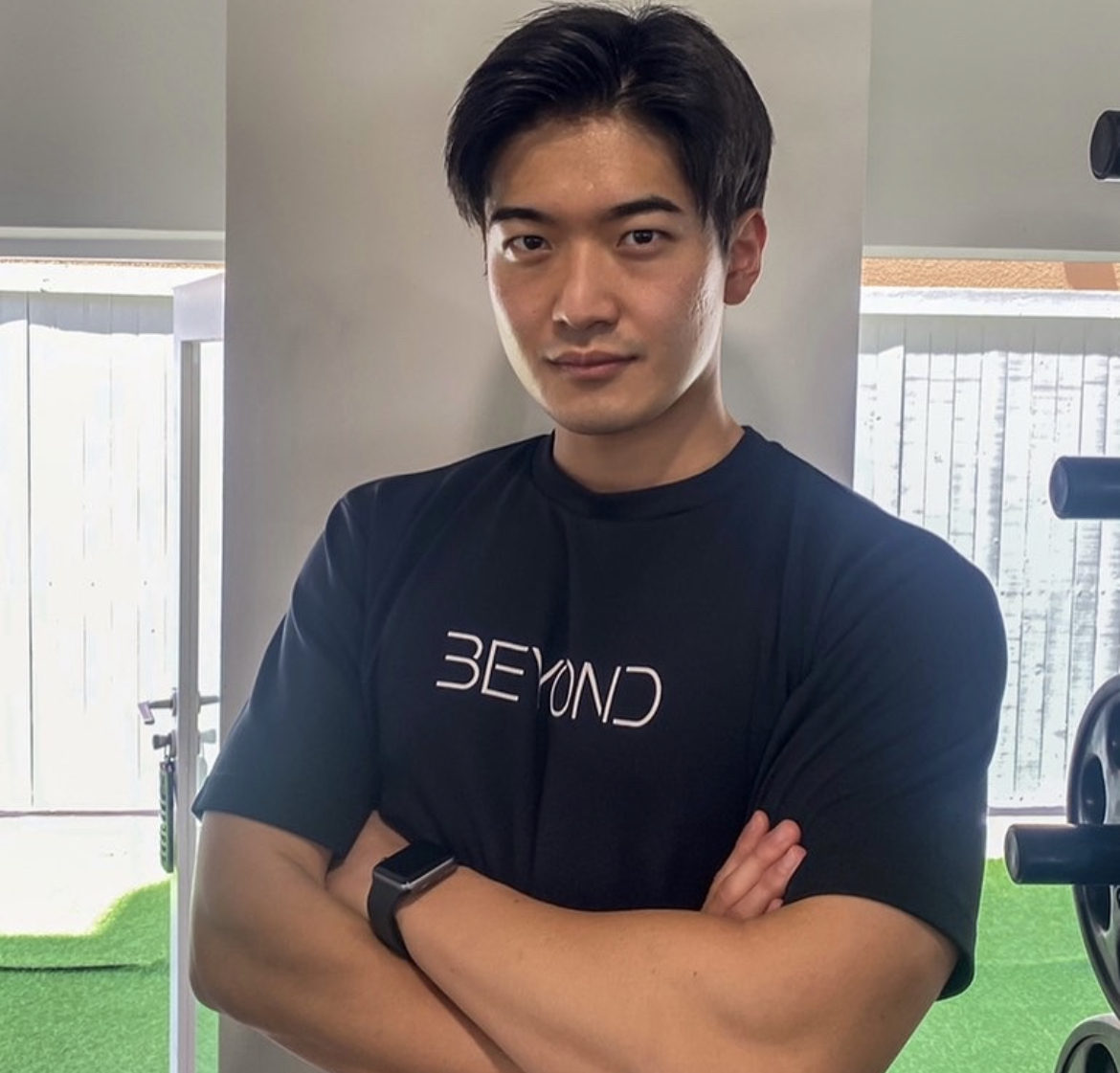 Hello, this is Daizo, a personal trainer for BEYOND Jiyugaoka.
I have special information for you!!!
We do FREE TRIAL for you only on January!!!
This is special sale for new year!!!
I will show you about our gym, BEYOND Jiyugaoka (BEYOND自由が丘店).
【What is BEYOND?】
BEYOND is one of the most popular personal gym in Japan, and we have 75 gyms all over Japan.
Many TV stars and influencers are training in the BEYOND gyms.
Only 1 of 50 personal trainers who applied can be the personal trainer for BEYOND gyms, and we have changed lives of so many people.
【What we do?】
BEYOND does not do any restrictive diet.
You can eat carbohydrate and fat while other personal gyms restrict the carbs and fats.
This is because you can continue non-restrictive diet for the course.
We do not want to just change your body. We want to change your life.
【BEYOND Jiyugaoka】
BEYOND Jiyugaoka is located in the cozy area in Jiyugaoka and is 3 mins walk distance from Jiyugaoka station.
You can come to the gym by train, bicycle, and car.
You can get a free trial on January. 
If you want to change your body for entire life, please contact us on the link down below. 
Contact:
・LINE@ @447nygrm
https://line.me/R/ti/p/%40447nygrm
・HOT PEPPER
http://b.hpr.jp/kr/sd/H000497044/
BEYOND JIYUGAOKA
〒152-0035
Jiyugaoka2-14-20, FUJI building, Meguro-ku, Tokyo, Japan
BEYOND自由が丘店
〒152-0035
東京都目黒区自由が丘2丁目14−20 不二ビル1F