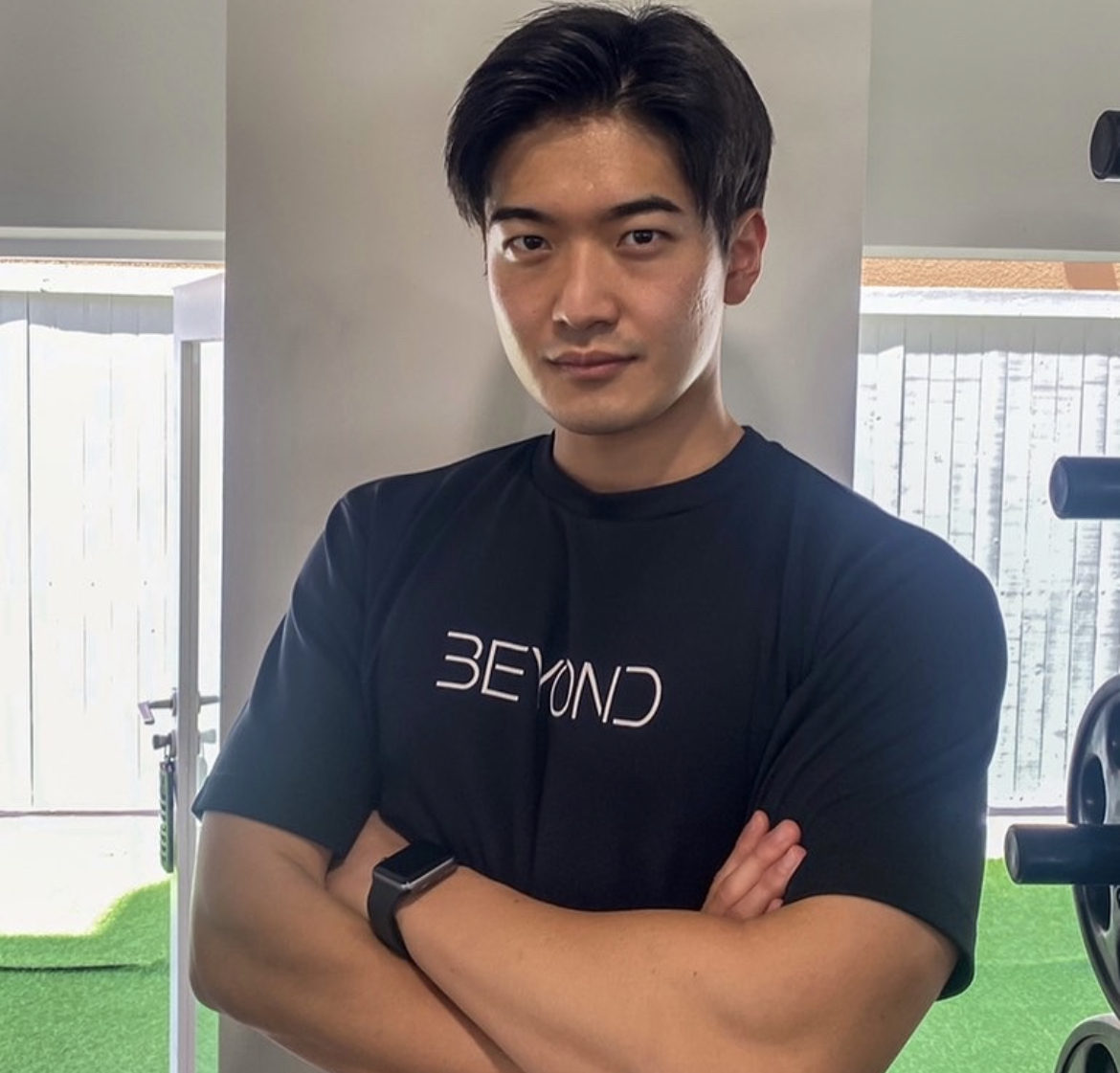 Hello this is Daizo, a personal trainer for BEYOND JIYUGAOKA.
I talked about the BEYOND EAA on the past few blogs.
Today, I will talk about what is 9 essential amino acids.
Why do you have to take 9 essential amino acids?
【Amino Acid】
What is amino acid?
Amino acid is one of the components of the body. 
Muscle is mainly made out of amino acid.
It is necessary for body making or weight loss.
【9 Essential Amino Acid】
9 essential amino acids are the amino acids that human have to take from foods.
Valine, leucine, isoleucine, tryptophan, methionine, phenylalanine, threonine, lysine, histidine.
They are not made produced inside the body so you have to take them from outside the body.
There are 20 amino acids inside the body but the other 11 amino acids can be reproduced from the 9 essential animo acid.
This is why you need to take the 9 essential amino acids.
【BEYOND EAA】
BEYOND EAA has the 9 essential amino acid in the optimal ratio.
If you take the BEYOND EAA, you can take the 9 essential amino acid in the proper ratio of each of the amino acids.
You can get the BEYOND EAA in BEYOND JIYUGAOKA so please contact us on the link down below for more information.
Contact:
・LINE@ @447nygrm
https://line.me/R/ti/p/%40447nygrm
・HOT PEPPER
http://b.hpr.jp/kr/sd/H000497044/
BEYOND JIYUGAOKA
〒152-0035
Jiyugaoka2-14-20, FUJI building, Meguro-ku, Tokyo, Japan
BEYOND自由が丘店
〒152-0035
東京都目黒区自由が丘2丁目14−20 不二ビル1F